Schematic
For a detailed look at the project design, please download the draft schematic. Please note this design is preliminary and subject to change.
Corridor Illustrated Map

Neighborhood Access Illustrated Maps
The neighborhood map series shows the northbound and southbound 183A Toll access points for communities along the 183A Phase III corridor. Access to the frontage roads will not change.
High Gabriel Access
Summerlyn Access
Grayson Access
Bryson Access
Environmental Assessment
An Environmental Assessment (EA) for 183A Phase III was developed to study the potential impacts of the Project on the human and natural environment, in accordance with the National Environmental Policy Act (NEPA).
A Finding of No Significant Impact (FONSI) was issued in August 2019 by the Texas Department of Transportation Environmental Affairs Division, clearing the way for the project to proceed.
An EA is a public document that provides sufficient evidence and analysis for determining whether TxDOT should issue a FONSI or prepare an Environmental Impact Statement (EIS).
The Final EA and supporting documentation are available for public review below.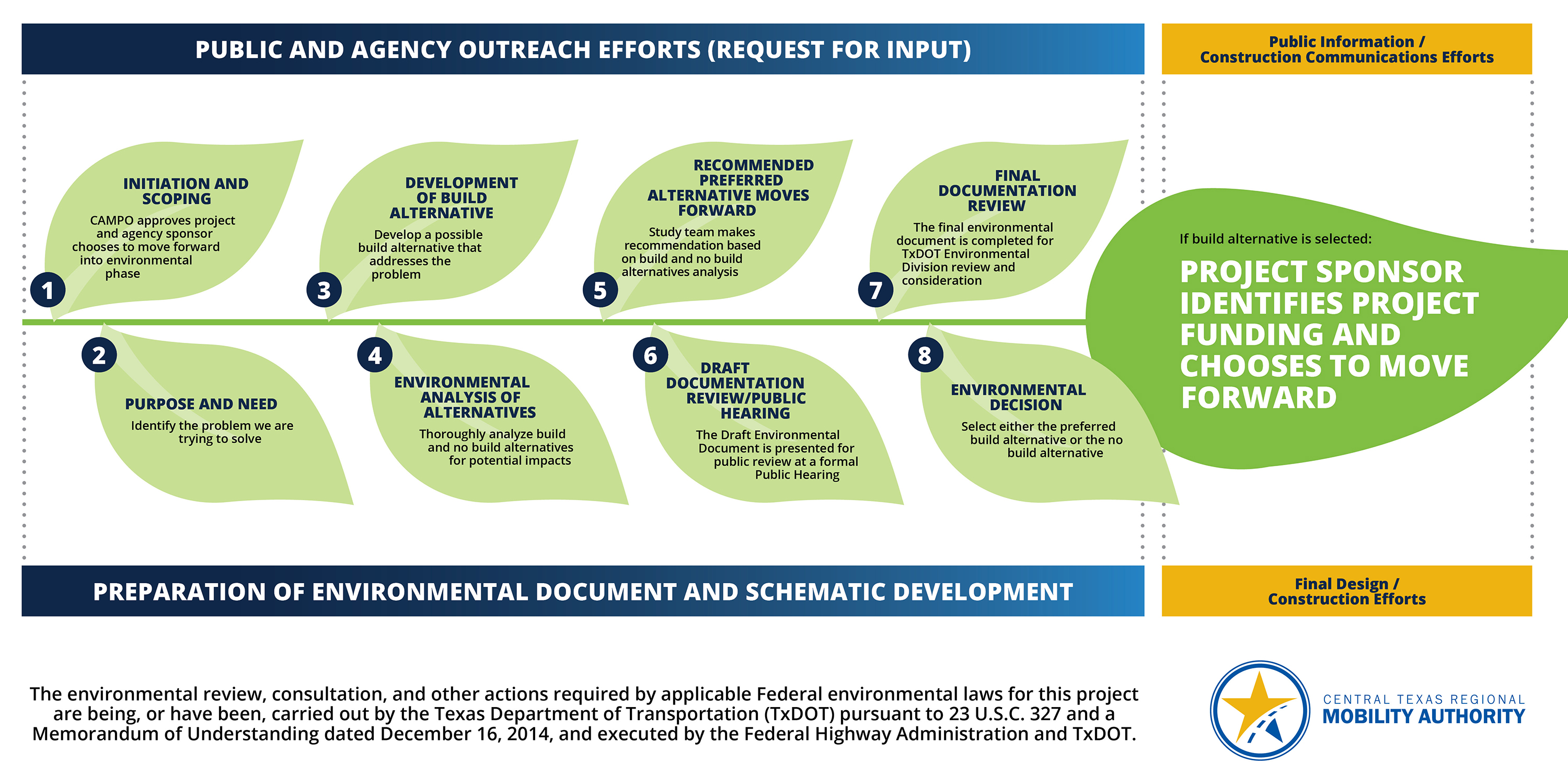 Downloads:
Please note, due to the large file size, download times on some of these items could vary. If you have any technical difficulty downloading these exhibits, please contact us.

Public Meetings
During the environmental study, the following public meetings were held:
Open House: Nov. 14, 2018
Public Hearing: June 13, 2019
Open House and Public Hearing exhibits, materials, and summaries are available here for download.
Downloads: